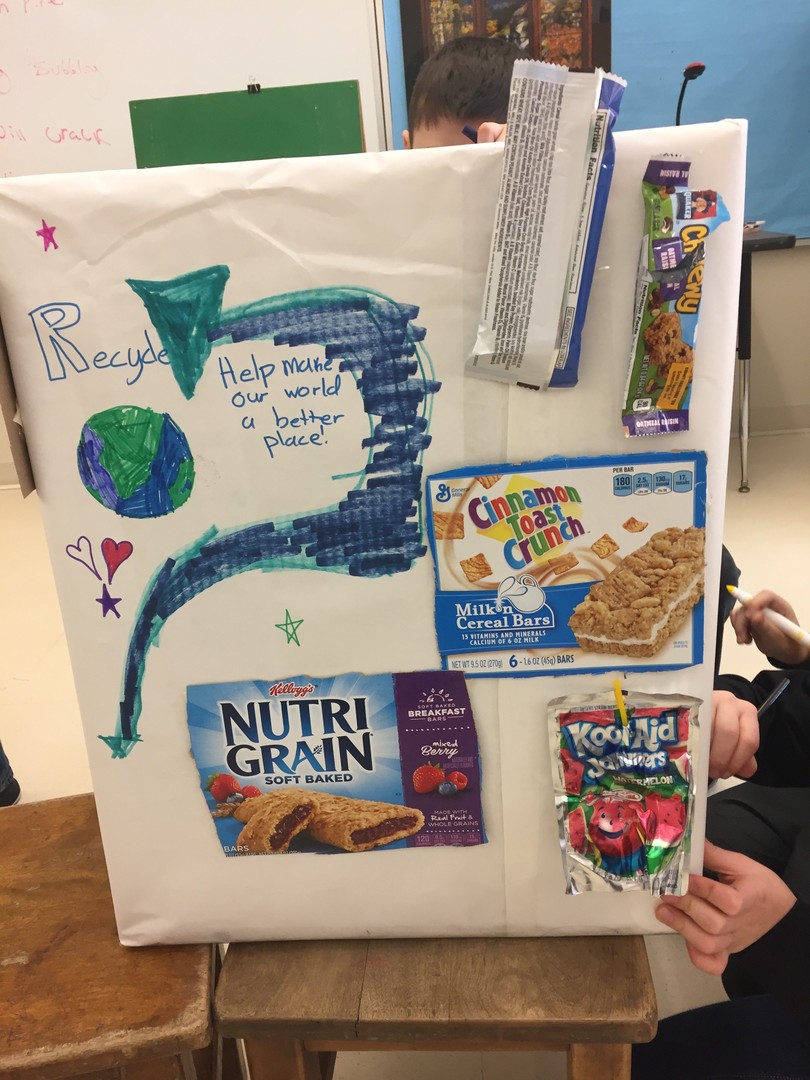 Mallett School's Early Act group creates a TerraCycle collection box for their cafeteria.
TerraCycle
In partnership with UMF, United Way benefits from a recycling effort called TerraCycle. Products are collected throughout the UMF campus and in the back of the United Way office at 218 Fairbanks Road, Farmington and other locations throughout the region. They do not need to be cleaned or sorted and include:
Any brand of shampoo and conditioner bottles, lotion, or body wash containers.
Any brand used toothpaste tubes and mouthwash bottles.
Toothbrushes and plastic toothbrush packaging, excluding cardboard.
Foil lined energy bar, granola bar, and cereal bar wrappers.
Any brand of drink pouches packaging (any brand).
Beauty product package such as ChapstickTM tubes, lipstick cases, mascara, and eye shadow cases.
Any brand and size of polystyrene #6 cups (known widely as Solo Cups).
TerraCycle is Eliminating the Idea of Waste® by recycling the "non-recyclable." Whether it's coffee capsules from your home, pens from a school, or plastic gloves from a manufacturing facility, TerraCycle can collect and recycle almost any form of waste. We partner with individual collectors such as yourself, as well as major consumer product companies, retailers, manufacturers, municipalities, and small businesses across 20 different countries. With your help, we are able to divert millions of pounds of waste from landfills and incinerators each month. For more information, visit www.terracycle.com or http://terracycle.umf.maine.edu/ for more information.