United Ways of Maine at a Glance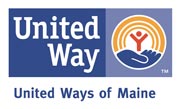 United Ways of Maine, and across the country, activate community resources to improve people's lives. There are nine United Ways in Maine that are part of a network of United Ways, which includes approximately 1,800 community-based United Way organizations world-wide. Each is independent, separately incorporated and governed by local volunteers.
To reach their respective goals, United Ways partner with individuals, schools, non-profit organizations, government policy makers, businesses, financial institutions, voluntary and neighborhood associations, community development corporations and the faith community. United Ways annually raise money and then, through a unique community investment process led by volunteers, allocate funding to programs offered in their communities. They ensure that each organization in which they invest is a non-profit, tax-exempt organization governed by volunteers, provides services in the region individual United Ways serve, that it submits to an annual, independent financial audit, provides services at a reasonable cost, and maintains a policy of non-discrimination.
United Ways also work collaboratively on a state-wide basis, and in their local communities, to lead or collaborate on numerous initiatives that positively impact people's lives, including Early Childhood Initiatives, Heating Assistance fundraising, and Food Pantry projects.
211 Maine is a signature collaborative initiative
United Ways of Maine and the State of Maine partner to offer 211 in Maine. The Opportunity Alliance is contracted to provide the call center services. 211 Maine is a comprehensive statewide directory of over 8,000 health and human services available in Maine. The toll free 211 helpline connects callers to trained call specialists who can help 24 hours a day, 7 days a week. Finding the answers to health and human services questions and locating resources is as quick and easy as dialing 211 or visiting www.211maine.org. 211 was established in 2006.
And now you can text to get help too! Text your zip code to 898-211.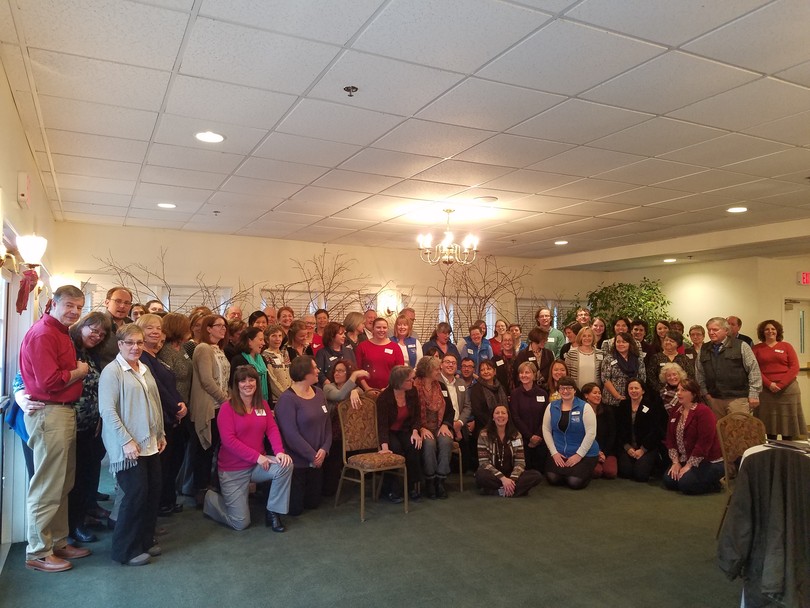 Working Together for Good: United Ways of Maine All Staff Day