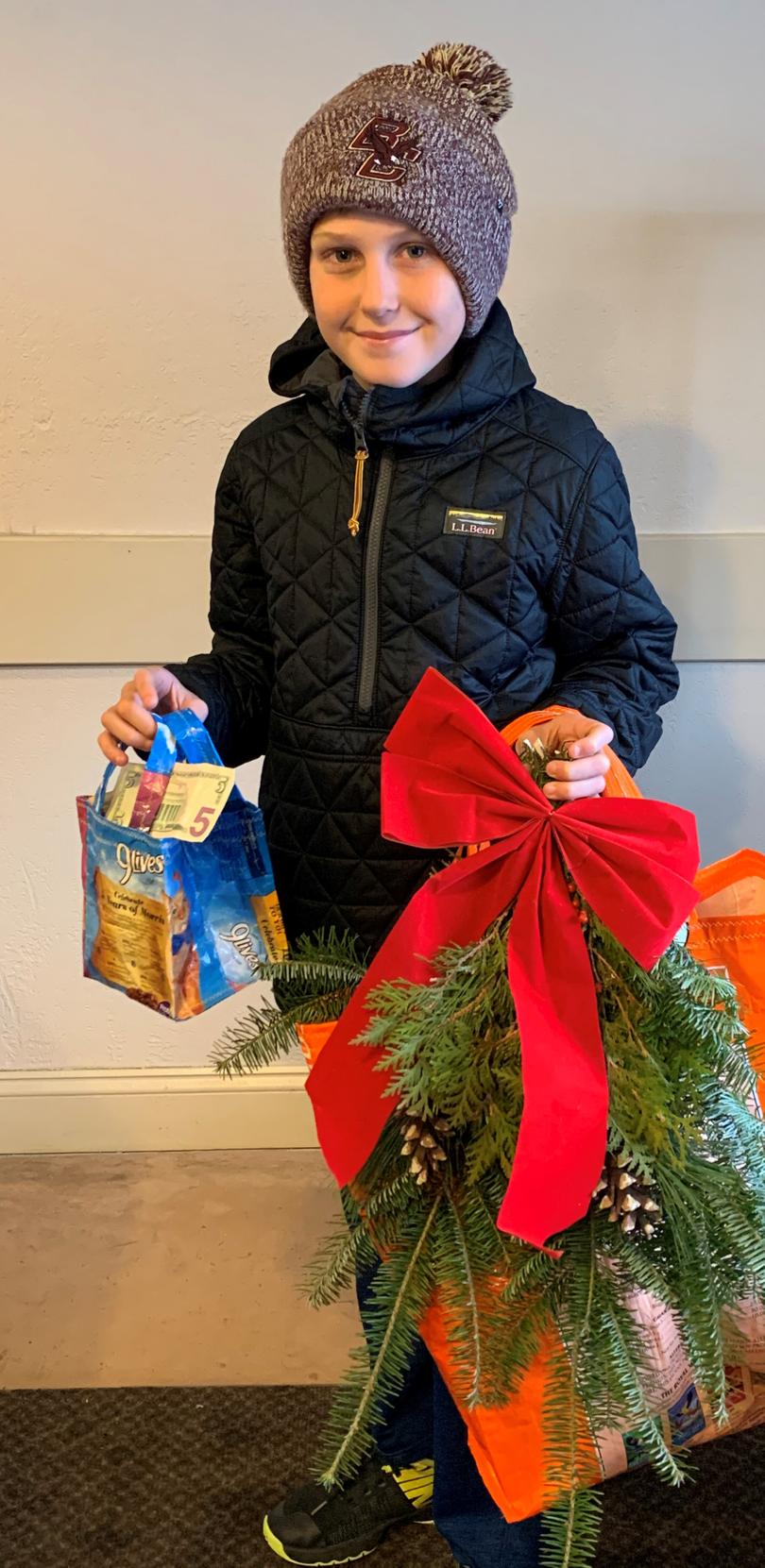 Reed Potter received funding through the Hope Fund to buy a pig and raise it through 4-H. He was so appreciative he sold grain bags and Christmas swags that he had made and donated $100 back to the Hope Fund!
The Hope Fund
The purpose of The Hope Fund is to provide assistance for unmet needs of children in Greater Franklin County, Livermore and Livermore Falls, with a particular emphasis on removing barriers to enable low-income children to engage in a wide variety of enriching experiences in which they would not otherwise be able to participate.
Because the intent of The Hope Fund is to raise aspirations for area youth and expose young people to opportunities they may not otherwise engage in, support will be considered for a broad range of activities. This includes, but is not limited to: therapeutic recreation; athletic team participation; camps (including summer camps and those for special needs students); after school programs (i.e., in arts, robotics, etc.). Funding could be used for registration fees and/or for equipment or materials needed to participate.
Assistance through The Hope Fund is determined by an application which is available by clicking the link below and at the United Way office, 218, Fairbanks Rd., Farmington.