Employment & Internships
United Way of the Tri-Valley Area is an Equal Opportunity Employer. We respect diversity and inclusiveness in all aspects of our work.
Current positions:
United Way has no current openings at this time, but feel free to check back or email Chelsie Whittier at cwhittier@uwtva.org for information about how you can volunteer with us!
Volunteer Opportunities through Internships
We offer engaging, "real world" internships in the summer, fall, and spring. From helping to coordinate volunteers and special projects that benefit our community, to assisting individuals who are requesting assistance – students are integral to UWTVA's work.
University of Maine at Farmington students should visit the website of the Partnership for Civic Advancement for more information and to see current opportunities. (Type in United Way in key word search.) All others, please contact United Way directly. Please have course requirements and/or specific interests identified.
Internship Testimonials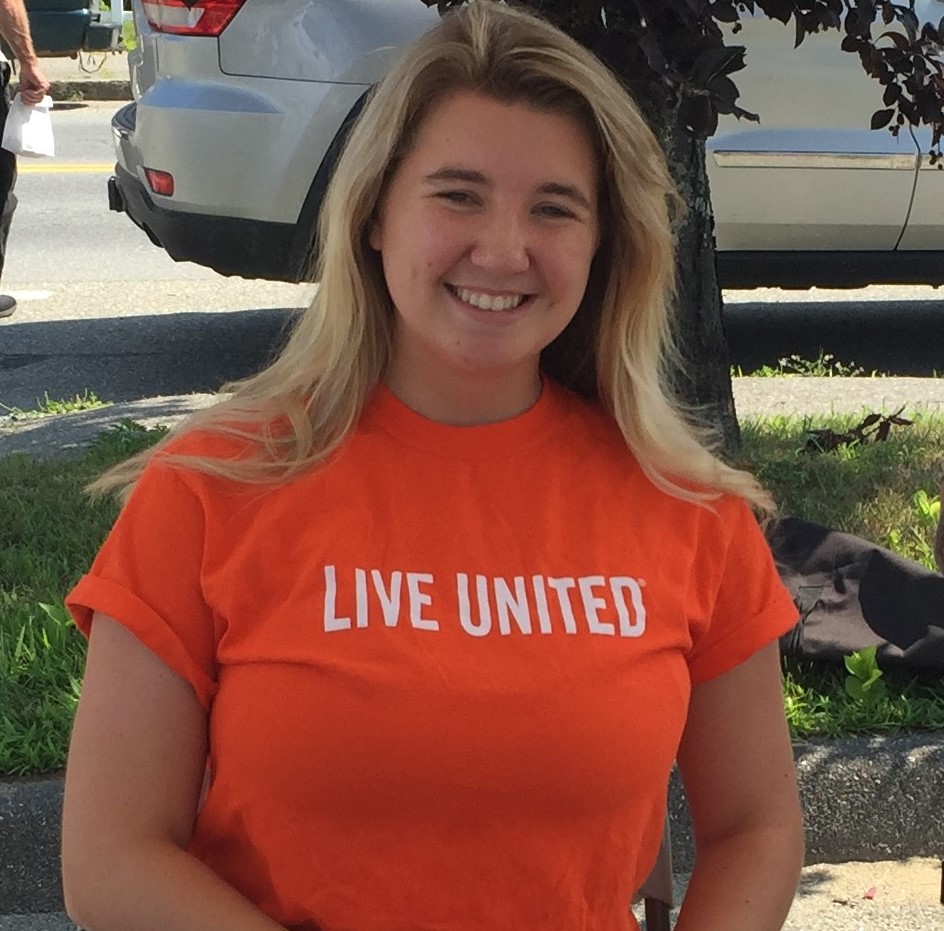 "I absolutely loved my experience interning for United Way. It provided a comfortable and enthusiastic atmosphere for me to develop and hone professional skills and habits that have already aided me in post-graduate life. Being a part of such a fun team didn't hurt either!"
- Grace Hansen. Fall '19/Spring '20 intern
"I am a Community Health major at the University of Maine at Farmington that interned at the United Way of the Tri-Valley Area in the Spring of 2019. I was the Special Projects intern where I worked with those who were in need, did data collection, analysis and entry, while focusing on some major projects like grant writing and the Pantry project. With the help of my education at the University and interning at the United Way, I developed my love for data collection. With this internship I became well versed in the local resources as well as the Community Partners of United Way. This internship gave me a well-educated experience and I will forever carry the skills that were developed to my future career. I am beyond thankful for the staff here for welcoming me into the organization and allowing me to complete my internship experience. I will forever be grateful for the skills I've developed, the confidence in myself, and the fulfilling experience. United Way gave me opportunities to attend UW initiative meetings, attend staff meetings, learn how to write grants and have an enjoyable time! I would highly recommend this internship to anyone who wants to have a very educational experience while also have a second family." - Danielle Cote, Class of 2019

"I am a Rehabilitation services major and a Psychology minor at the University of Maine at Farmington that interned at the United Way of the Tri-Valley Area. I was the Resource Coordinator and Special Projects intern, and working with people who are in need of assistance helped me fine-tune the skills I learned in school. Although my classes at the University of Maine at Farmington helped prepare me for my career, having an internship taught me skills I would not be able to learn in the classroom. I also became well-versed about the resources within this area over the course of my internship, and although I am moving to another state after graduation, I now know what type of services to look for in other areas when I begin working as a case manager and eventually a LCSW. My internship at the United Way was also a way for me to learn from the other interns in the office because they had different majors and internships compared to mine. I was able to explore the more administrative side of human services as well. The Rehabilitation Services major at UMF focuses mainly with working hands-on with people, and the United Way offered me an opportunity to attend professional meetings, give presentations, create an ROI report, and learn how to write grants and seek sponsorships. Overall, my internship at the United Way has been a rich, fulfilling experience, and I am extremely thankful for the staff here who have taught me so much over the course of my internship." - Eli Simmons Class of 2018
Many meaningful volunteer opportunities are always available as well.