Get Involved
There are many opportunities to share your time, talent, and treasure with United Way. From participating in The Great Charity Auction to, as seen here, joining community members on a Caravan of Caring to see United Way funding in action. Some go above and beyond in a given year. Join us in recognizing sixteen superheroes who made a difference in our most-recently completed campaign.
Our Superheroes: United Way 2019-2020 Annual Campaign Awards

Whatever It Takes Award
Honors businesses and organizations that have significantly gone above and beyond in their support of United Way in the past year.

The Up, Up, and Away Award
Recognizes individuals, businesses and organizations that are newly supporting United Way and whose enthusiasm for the work United Way does is growing. Their involvement with United Way is yielding great results!

I Have the Power Award
Recognizes outstanding members of the community that have helped United Way cultivate new audiences through their media coverage or outstanding outreach.

Justice League Award
Honors those who have significantly collaborated with United Way and whose partnership is key to United Way's success.

The Shazam Award
Credits those who are standout cheerleaders for United Way.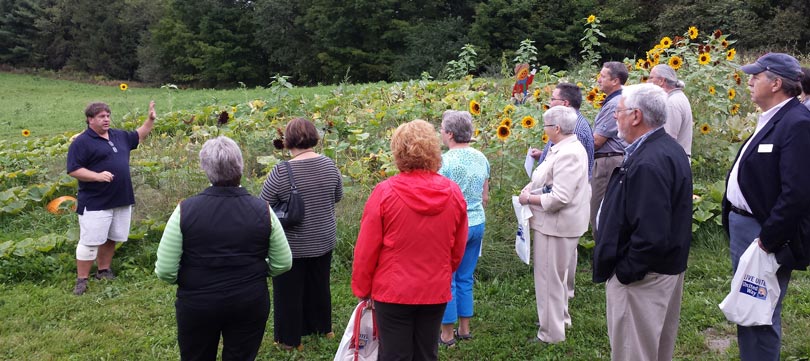 Caravan of Caring participants visit LEAP's Stone Soup Gardens