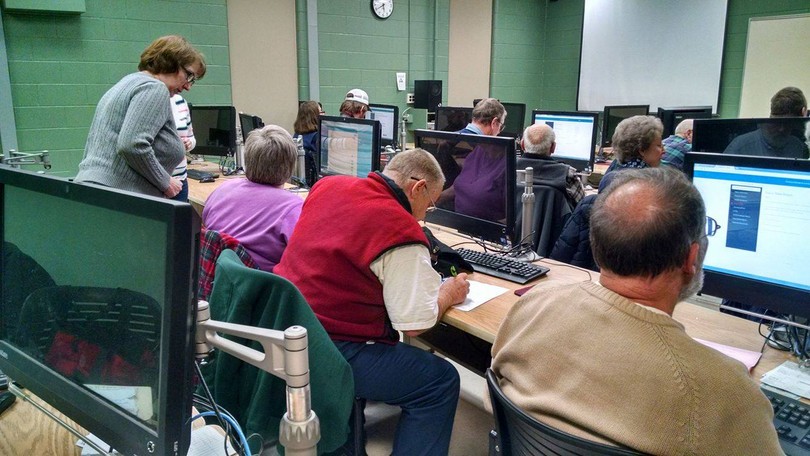 WM CA$H tax preparers hard at work with tax filers.
Western Maine CA$H Coalition
Check out amazing volunteer tax preparers
United Way and New Ventures Maine (formerly Women, Work and Community) partner to offer free tax preparation and connection to financial resources through the Western Maine CA$H Coalition. WM CA$H is currently in it's 17th year. As of 2017, Western Maine CA$H Coalition IRS-certified volunteers have prepared more than 2,600 returns, realizing more than 3 million in federal and state tax refunds of which in excess of 1.2 million was Earned Income Tax Credits (EITC). Over the past 16 years, there have also been hundreds of families connected to financial resources to build a better future.
Taxes are prepared January through March annually. Taxes are prepared in Room 301 Roberts Learning Center at the University of Maine, Farmington. To schedule an appointment call 778-7954 or email freetaxprepservice@gmail.com.
Western Maine CA$H Coalition Flyer
Feel free to visit www.cashmaine.org for more information on the program and the benefits to you!
Anyone interested in becoming an IRS-certified tax preparer should call Nichole at 778-5048 each year to be set up for the training before tax season.
"The process was easy and well managed. My taxes are pretty basic, but this program was able to help me with a few more complicated aspects of my taxes. I was able to use the money I saved towards other important things, like my family."