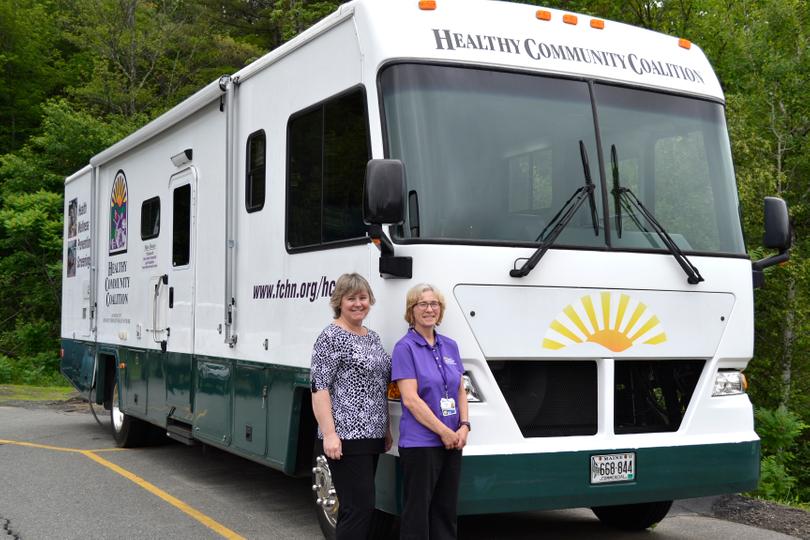 United Way helps people stay healthy by providing funds for Healthy Community Coalition's Mobile Health Unit to travel throughout the region.
United Way Community Partners
United Way provides funding for programs that serve more than 12,000 people in Franklin County, Livermore and Livermore Falls. Funding for these programs is generated by donations to the Community Fund. These charitable dollars are awarded to non-profit human service agencies by a Community Investment Team made up of community volunteers, board members and staff. Programs and community needs are reviewed on an annual basis.
Increasing Independence and Financial Stability
Responding to Emergencies and Meeting Basic Human Needs
Strengthening Families and Children
United Way Special Projects
United Way has recently provide special projects funding to:
Walking Books Library (Books for dementia patients)
Mission at the Eastward (Portable wheelchair ramps to improve access and availability)
Written Woods (Amber Stone, Twice Sold Tales) (Teen writing workshops to inspire young leaders)
FOWL (Friends of Wilson Lake) (Water quality testing)
LEAP, Inc., Stone Soup Gardens (Trail accessibility)
W.G. Mallett School Fun for All Committee (Accessible "walk and roll" path on playground)
Farmington Grange (Stove repair to ensure winter usage for food-related activities)
Adaptive Outdoor and Education Center, Carrabassett Valley (Ski lessons for children with autism and climbing equipment for those with mobility impairments)