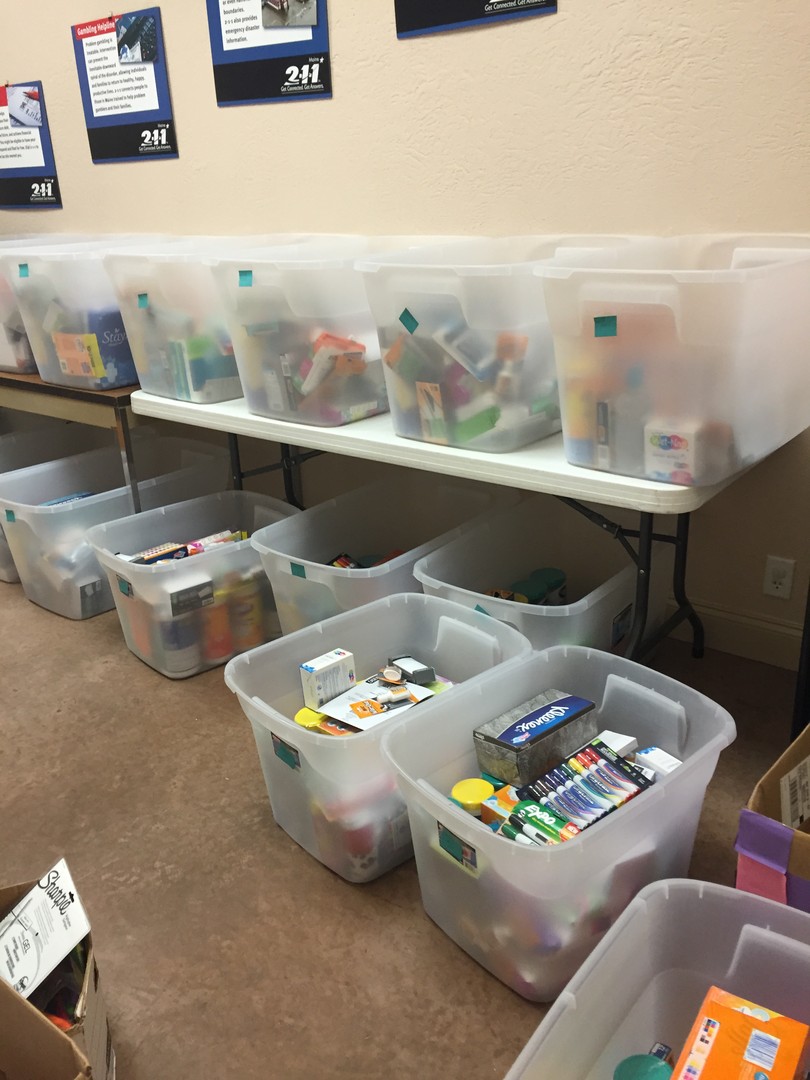 Totes at the ready for area schools.
Tools for Teachers
New in 2016, was our Tools for Teachers initiative. We plan on continuing it again this year, and we are working hard to provide each of our 17 area schools (from Rangeley to Spruce Mountain) a large, customized tote filled with teacher supplies. These are the supplies that teachers need in their classrooms and often are purchasing themselves or asking parents of students to donate. We were very excited to see how well-received the first year was and we are hopeful we can grow it to provide even more supplies this year! Check out what is needed for teacher supplies by clicking here!
Feel free to call Nichole at 778-5048 if you are interested in donating supplies for this or sponsoring a tote! Each tote can be sponsored for $250.