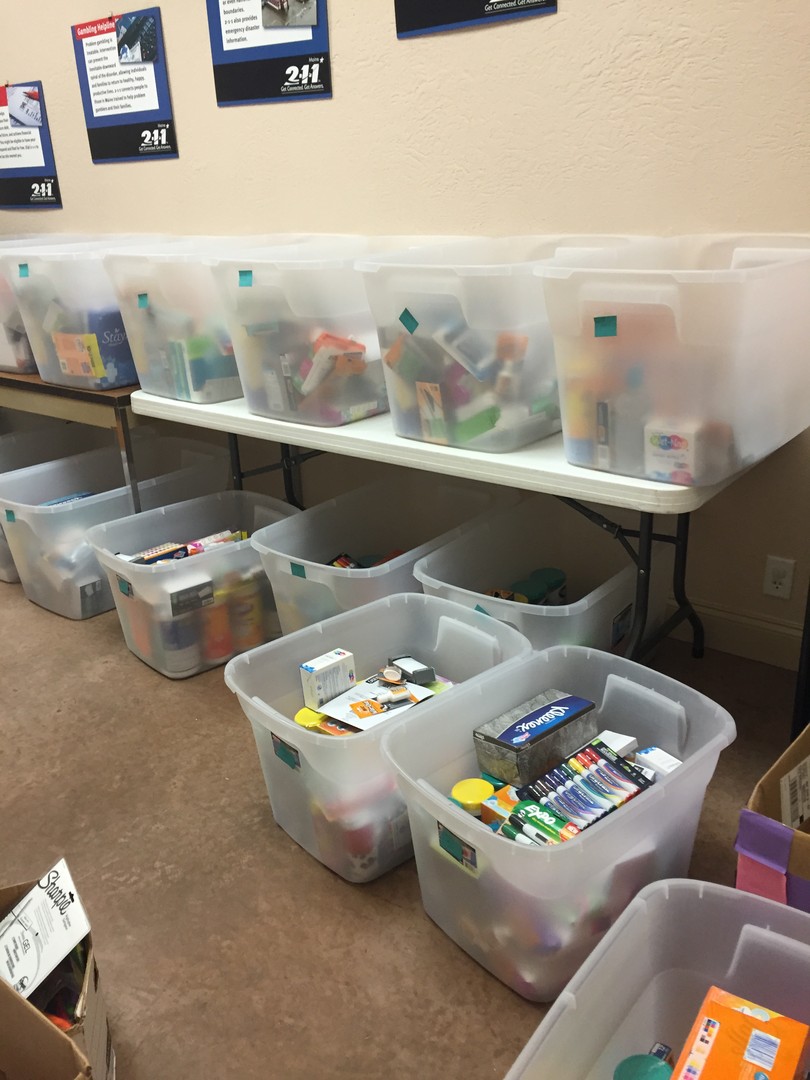 Totes at the ready for area schools.
Tools for Teachers
Started in 2016, our Tools for Teachers initiative was designed to provide much needed supplies to our classrooms. It is meant to be a complement to our Packs for Progress program (where children in need get backpacks filled with school supplies). For those families/children who do not hear of our backpack program, and don't have the tools they need to be successful in school, Tools for Teachers gives our teachers those extra supplies to have on hand. United Way provides each of our 17 area schools (from Rangeley to Spruce Mountain) a large, customized tote filled with necessary classroom supplies. These are the supplies that teachers often purchase themselves or reach out to parents of students in their classes to have donated. Hygiene products, socks, underwear and other basic needs are also provided, We are very excited to see how well-received this program is and we are hopeful we can grow it to provide even more supplies throughout year!
Please call Nichole at 778-5048 if you are interested in donating supplies for this or sponsoring a tote!
"I just wanted to say thank you again for the amazing tote you all delivered! I am overwhelmed at how our community supports students and schools."
Johanna Prince, Ed.D., Principal, Kingfield Elementary School - MSAD 58