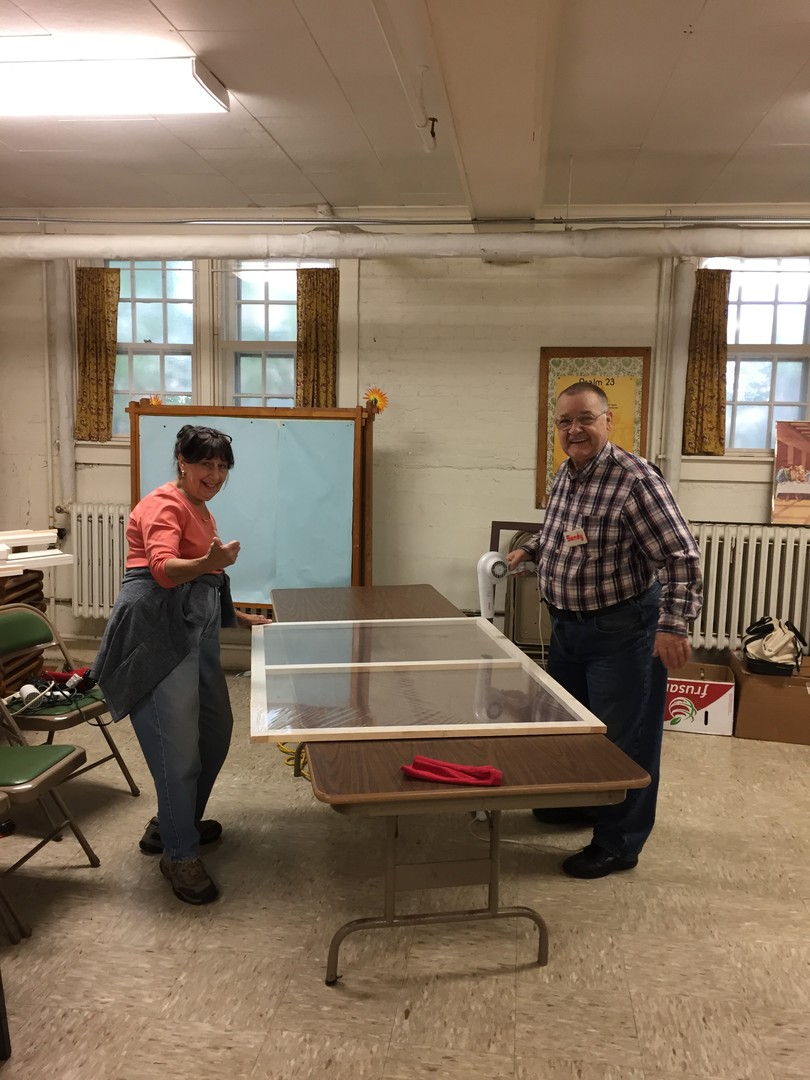 Volunteers Wendy and Sandy apply the final heat to 'shrink' the plastic on a recently built panel.
The Community Energy Challenge
The Community Energy Challenge (CEC) is a Greater Franklin County volunteer-based winterization initiative going on it's 11th year. A simple, low-cost strategy of interior storm window panels keeps heat inside homes during the harsh winter months and encourages homeowners to make positive changes in their energy consumption. Homeowners participate in workshops when possible, and become more proactive in their homes and lives.
Workshops are held in the basement of Henderson Memorial Baptist Church on Academy Street in Farmington.
If you live in a drafty house, apartment, or mobile home, these panels can save you A LOT of money in heating expenses each winter. Please call 778-5048 to inquire about signing up for free window panels. If you qualify for LIHEAP you are eligible for up to 6 free panels, but you can also help make your own windows at a very reasonable cost.
United Way wishes to recognize the Maine Commission for Community Service (MCCS), the Maine Community Foundation (MCF), Maine Campus Compact, and the Onion Foundation for their generous financial support of the Community Energy Challenge initiative.