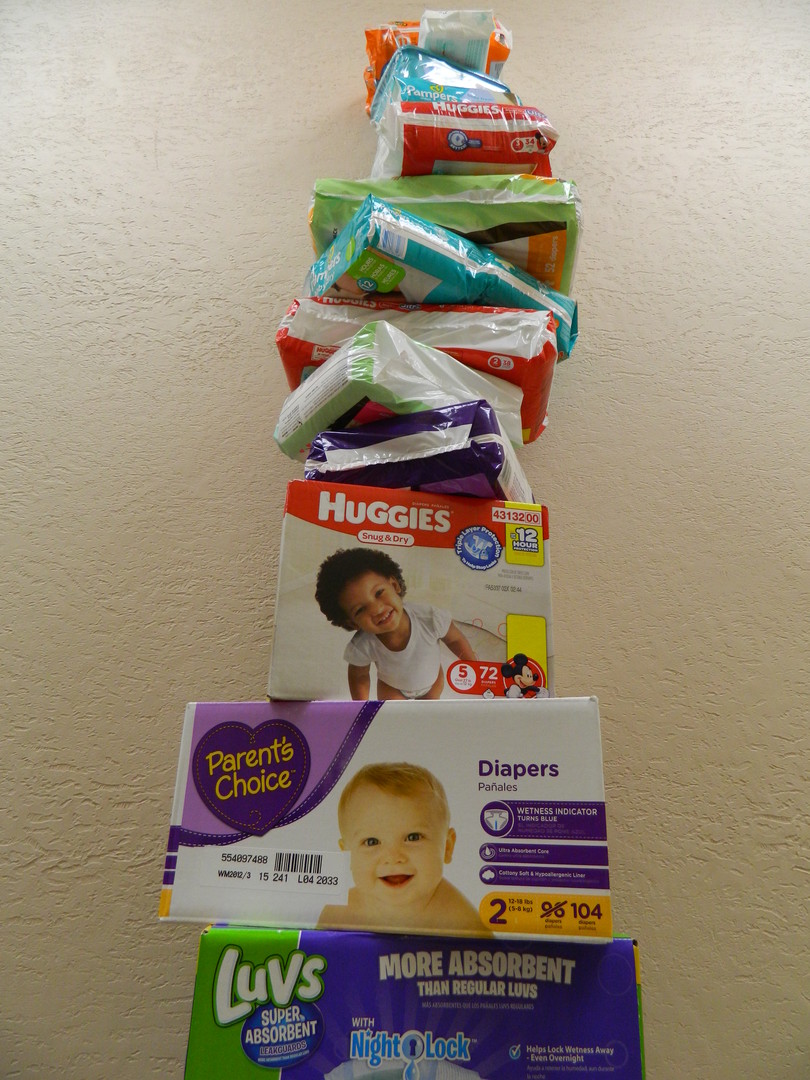 Tower of diapers collected at Franklin Savings Bank.
Diaper Drive
We would like to thank Franklin Savings Bank for hosting the first United Way diaper drive! We appreciate their support. We are looking for partners for future Diaper Drives and volunteers to help coordinate this great opportunity. Please contact United Way to become involved. Babies all over Greater Franklin County will appreciate it!
Babies can require up to 12 diapers per day. Nearly 1 in 3 families struggle to be able to afford to provide their baby with enough clean diapers leading to diaper rash, illness, infections and stressful crying.
Diapers can ALWAYS be dropped off at United Way of the Tri-Valley Area at 218 Fairbanks Rd. in Farmington. We will ensure they are distributed to those in need through our Partners.
Thank you for your support!!!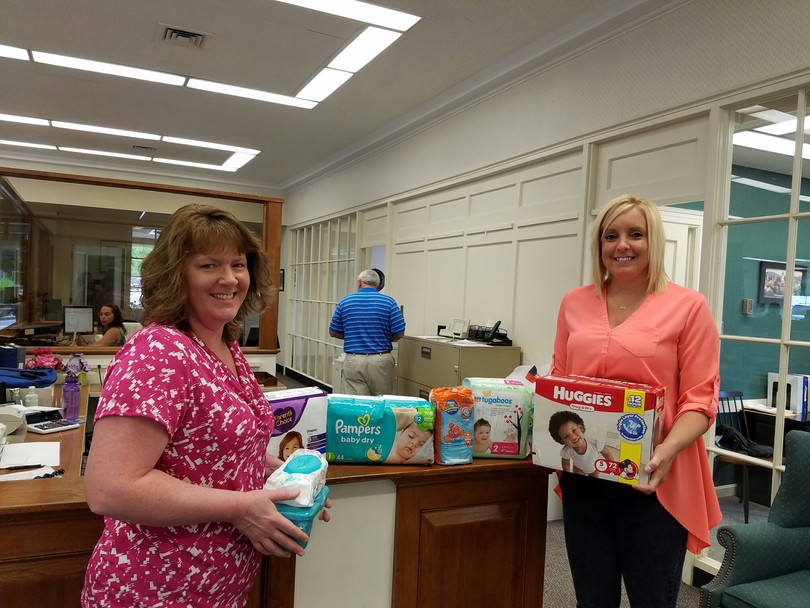 Lynn O'Connor and Beckie Bowering of Franklin Savings Bank.