Opportunities for Local Businesses and Organizations to Support United Way of the Tri-Valley Area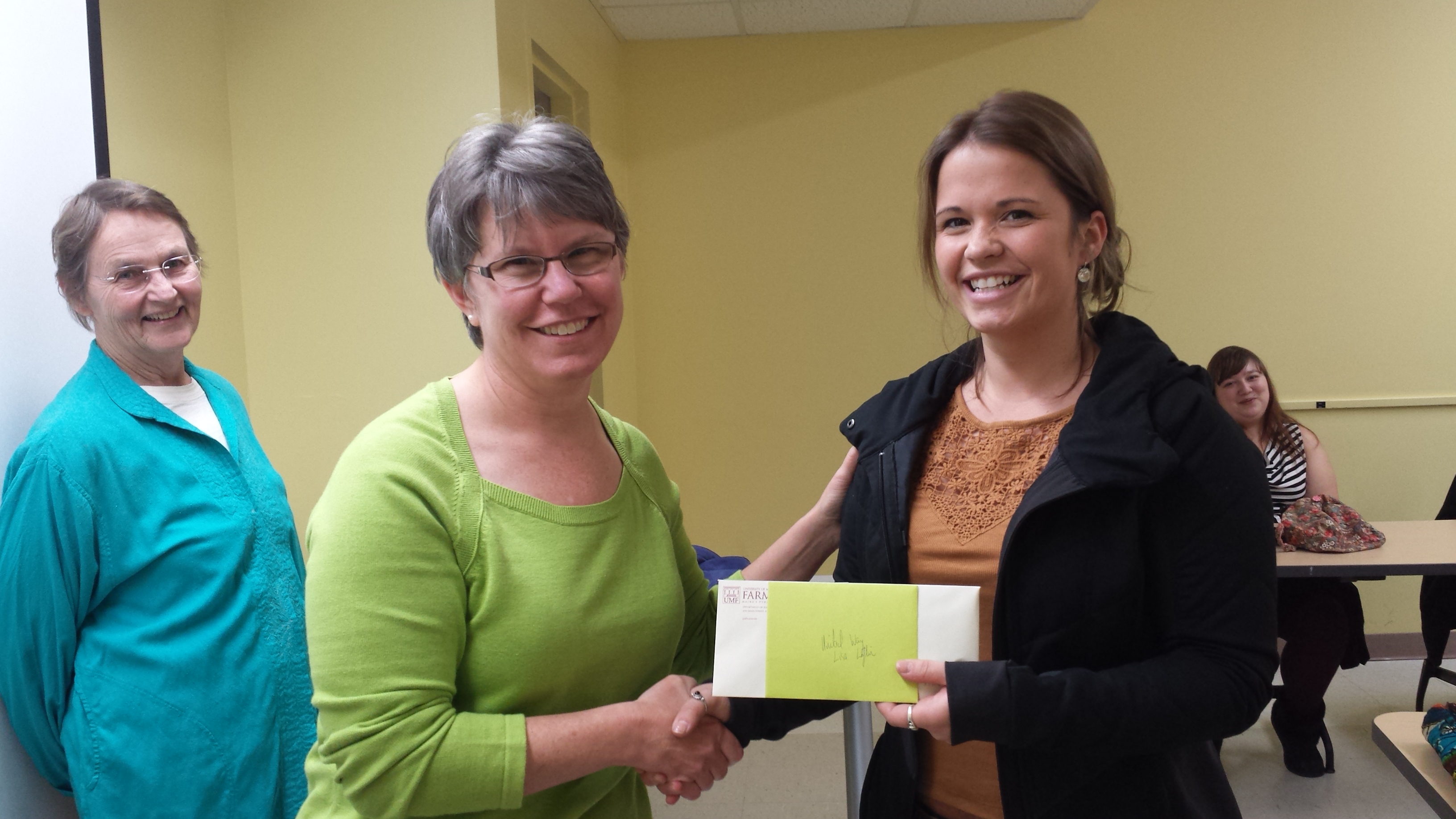 UMF Junior Ciara Tolman presents a check to executive director Lisa Laflin. UMF anthropology students raised funds for United Way and Western Maine Homeless Outreach by sponsoring a variety of activities.
1. Conduct an annual workplace campaign and offer payroll deduction or direct giving opportunities to support the United Way
2. Sponsor an event
3. Contribute Items for the annual Great Charity Auction
The United Way is ALWAYS looking for donations for this signature fundraising event. From garden supplies to gift certificates – all items are appreciated.
4. Organize employees to volunteer for a Day of Caring
5. Participate in the Pantry Project
United Way staff or volunteers deliver shelving units to your business, food collection boxes, signage, and collateral material to support a month-long food drive to help feed the hungry in Greater Franklin County.
6. Support a designated cause
You can help make a significant difference by designating a gift to one or more of the following:
Emergency Fuel Assistance
Community Energy Challenge (Home Winterization and Energy Conservation)
Emergency Housing and Homelessness Prevention
Food Pantries
Early Childhood Education and Services
You can also designate a gift to address a community need of your choice.
The United Way will make sure your money will be used wisely and effectively to address these needs and report back to you how it was invested and how it made a difference.