Welcome Wiles Remembrance Centers! Owned and Operated by Kent Wiles and Rhonda Wiles-Rosell. Wiles Remembrance Centers is one of United Way's newest CCC members.
Corporate Champion Circle Profiles
- Shaun Riggs, The Dugout Bar and Grill
- Chris and Jodi Hollingsworth, County Seat Realty
- Lori Cushman and Zach Dulac, Full Bloom Hydroponics and Gardening Center and First Amendment Soil Company
- Lon and Matthew Walters, Woodlands Seniors Living
- Kim Turner, Otis Federal Credit Union
- Angela and Glenn Pinkham, Randy Keach Auto
- Justin Merrill, Merrill's Garage
- Scott Hall, Hilltop Collision Center Inc.
- Kristen Dubord, Skowhegan Savings
- Mac MacConnell, Home Auto Group
- Jamie Drouin, Technology Solutions of Maine
- Tom Bernadino, Poland Spring
- Kent Wiles and Rhonda Wiles-Rosell, Wiles Remembrance Centers
- Bruce Proven, ReEnergy Livermore Falls
- Jacqueline and Dave Horn, Horn & Company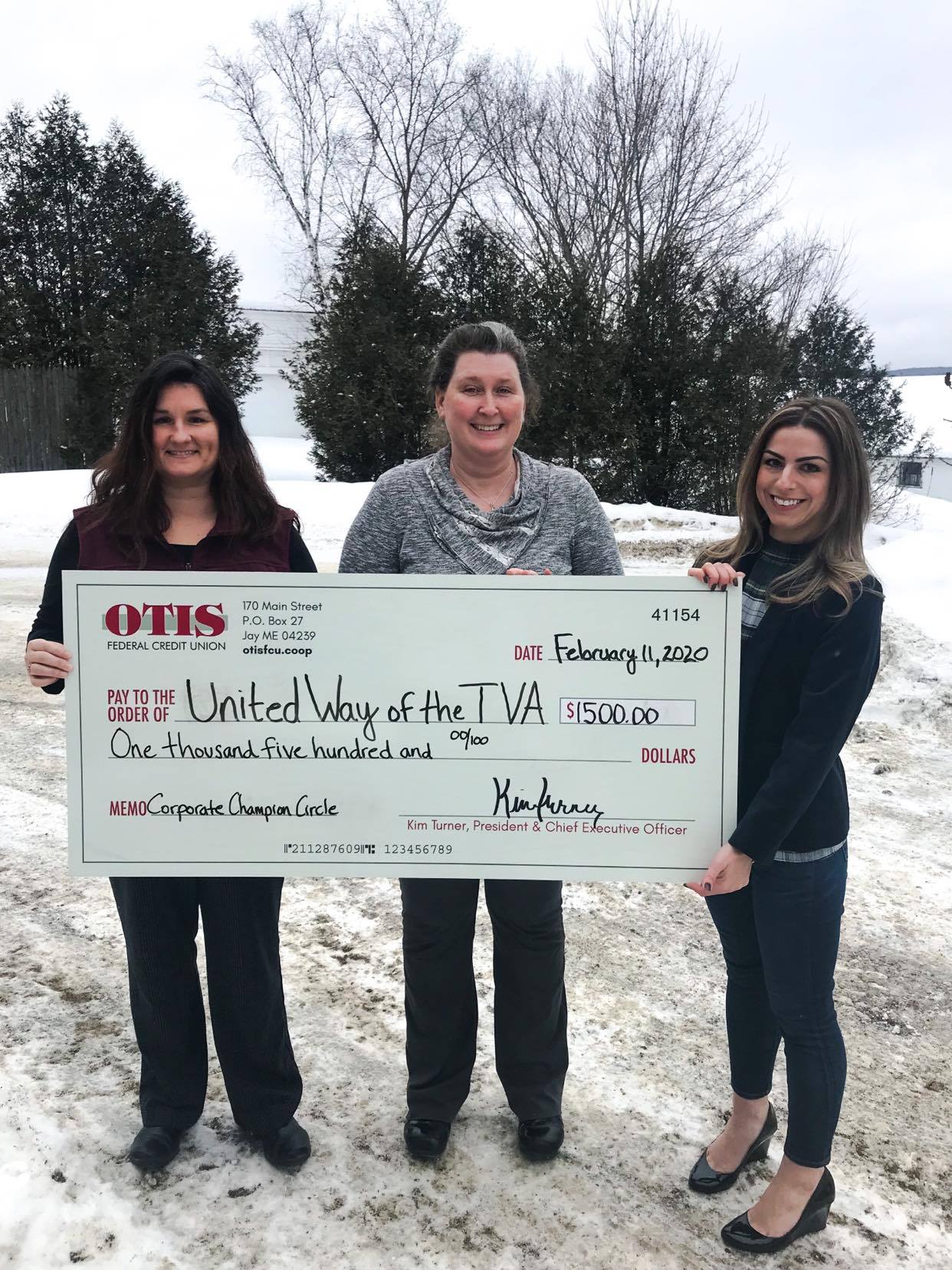 Kendra Baker (FOC) and Nichole Ernest (CRC) celebrate with Sarah Hayes of Otis FCU